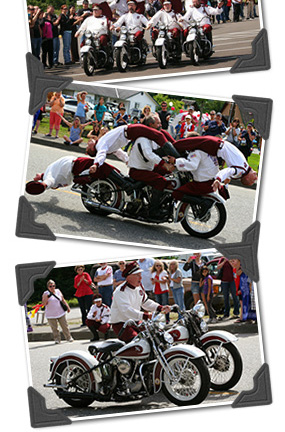 Saturday, August 19, 2017

Mighty Alliance Fan Fest & Beach Party
mighty12salliance.com
facebook.com

COSSACK SHOWTIMES:
TBA



LOCATION:
Convention Center
120 W Chance a La Mer NW
Ocean Shores, Washington 98569
Map / Directions

The Mighty Alliance & Planning Team invites you and your family out to the 3rd Annual Mighty Alliance Fan Fest & Beach Party! From August 18th – 20th 2017, Ocean Shores, Washington will be invaded by fans from everywhere. You won't want to miss it. This event will be even bigger and better than the last.

You may come for a day, a night or the entire weekend as there will be activities going on though-out the weekend in town and on the beach. The best part is, there is no charge to come and enjoy yourselves.

There will be stage shows with live bands, Kids' Zone, Hawked out vehicles, beach activities, scavenger hunts, guest appearances, super fans and more, which are all free to everyone.