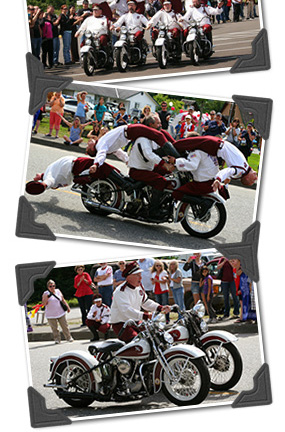 Monday, July 4, 2016

Colors of Freedom 4th of July Parade
www.everettwa.gov

COSSACK SHOWTIME:
tba


LOCATION:
Colby Ave, Everett, WA
Map / Directions



Colors of Freedom Parade
11 a.m.
Colby & Wetmore Aves, between Wall St. & 26th St.
Bring a lawn chair and grab a front row seat for the best show in town! Enjoy the thrill of marching bands, dance & drill teams, giant puppets, stilt walkers, clowns and more! Free Everett Transit shuttles from Everett Station.

Colors of Freedom Festival
1 p.m. - 11 p.m.
Legion Park Bluff, 145 Alverson Blvd.
Free kids' activities, food fair, beer garden, live music & fireworks. There is no parking at the festival, catch the free Everett Transit shuttle at the Everett Community College Broadway lot or at Everett Station.