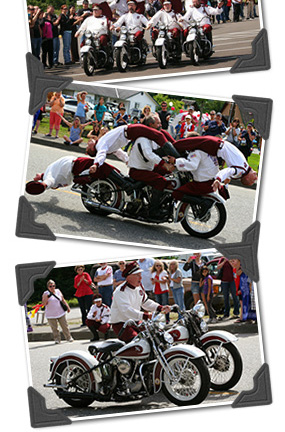 Saturday, April 8, 2017

84th Annual Daffodil Parade
thedaffodilfestival.org

COSSACK SHOWTIMES:
TBA


Parade Start Times:
Tacoma – 10:15 AM
Puyallup – 12:45 PM
Sumner – 2:30 PM
Orting – 5:00 PM
Cost: Free

The Daffodil Festival Grand Floral Parade is an annual celebration of the community, history, traditions, and growth, of its home of Pierce County. The theme for this year's parade is "Daffodil Paradise."

Traveling through the four cities of Tacoma, Puyallup, Sumner, and Orting, the Parade consists of over 180 entries, including floats, bands, marching, and mounted units. Linking one generation to another in tradition, floats are decorated with thousands of fresh-cut daffodils, just like the daffodil flowers that grew in the Puyallup Valley since over 80 years ago.